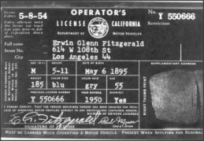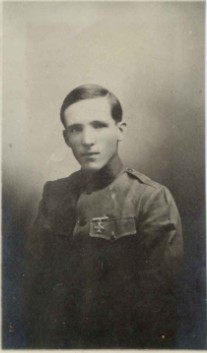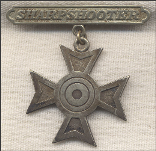 Erwin Glenn Fitzgerald
1895-1953
Blue Earth County, Minnesota
This Site is part of The MNGenWeb Project and The USGenWeb Project




Civil War


Rosters of Enlisted Men: Blue Earth Townships.
Information transcribed from the History of Blue Earth County,


Hughes, T, 1901



Minnesota Historical Society ~ Fort Snelling
Minnesota Civil War Units ~ Battlefield Maps
Civil War Burials - National Search Engine ~ Civil War Veteran Burials
Compiled Service Records: Union Soldiers



Minnesota and 'The Wars'


Colonial Wars ~ Dakota War of 1862 ~ 150 Years Later
1862 Indian War Claims ~ Civil & Indian Wars: 1861-1865
Spanish American War & Philippine Insurrection
G A R Membership Records
Modern Wars, WW I, WW II, Korea [Ralph Carlson], Vietnam
WW II Honor List of Dead or Missing
Prison Burials - Roll of Honor: 1865-1867
Homes for Disabled Veterans: Index [Records on FS]
Soldiers of the Great War [MN]
Military Headstone Applications: Index
Register of Patients in Naval Hospitals
1890 Veteran's Schedule

More Historical Resources
There are a lot of books that have been written about Minnesota, many of them have information
about Individuals who either were born there or who lived there for a time.

Most of the Indexes for the books on the Archive.org site linked below do not break down the location,
so searching them using "Blue Earth" is required.
Using " Minnesota History" on the Archive.org Site gives these results.

I found two books written about Swedish Immigrants in Minnesota.


They are chock full of very interesting information: Biographies & Genealogies.





New Resources are welcome,
please send along a note with links.

Blue Earth County Coordinator: Martha A Crosley Graham
State Coordinator: Tim Stowell
Assistant State Coordinator: Karen De Groote

For information about adopting a Minnesota County, please contact Tim
"The Fine Print"
All materials, images, sounds and data contained herein are not to be copied or downloaded for purposes of duplication, distribution or publishing without the express written permission of the Blue Earth County Coordinator. All data will stay with the MNGenWeb when and if the Coordinator resigns:
Future contributions or donations will be returned to the Submitter upon request.
Although believed to be correct as presented, any corrections, changes or additions or invalid links should be brought to the attention of
the Webmaster.


Site Updated: 1 January 2021

Online Continuously since 1996